Our world is continually becoming more and more user driven.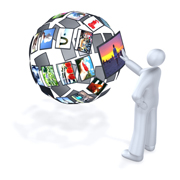 From cable TV to YouTube, from newspapers to blogs, from Wal-Mart to eBay, from Ma Bell to the Internet, the shift from centralized, structured systems of authority to emergent, collaborations between individuals has been reshaping our political, social, and economic world for generations. This is a trend that has driven—and been driven by—the massive success of the Internet, email, the World Wide Web, eBay, Google, RSS, FaceBook, YouTube, and Twitter. Each of these examples took an existing model and made it more user driven: networking, messaging, electronic publishing, buying & selling, content discovery & advertising, news aggregation/syndication, online video, status updates.
The conclusion: companies which find ways to be more user driven are more valuable, more profitable, and more successful.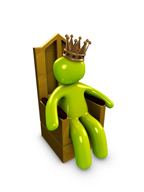 What does it mean to be "user driven"? At its most basic, it means putting the user in charge, in some way. Fully realized, it means putting the user at the center of the system, as a point of integration, origination, and control. We call these fully realized systems "User Driven Services".
User Driven Services put users in charge. Users start each interaction, manage the flow of the experience, and control what and how data is captured, used and propagated.  Users are the cause and the controller, working with service providers to co-create collaborations that create value for all parties.
From self-serve gas stations and soda fountains to ATMs and self-checkout grocery stores, companies have been putting users in charge of different aspects of their services for years. With GetSatisfaction—which allows users to self-organize for cooperative customer support—and Facebook—which provides social context for user-generated content—users are not just self-servicing, they provide the core content behind the user experience. Now, through user-centric Identity and API access to most popular online services (Flickr, Twitter, Facebook, etc.), users can direct which parts of their experience are serviced by which providers, allowing unprecedented realtime flexibility in service creation.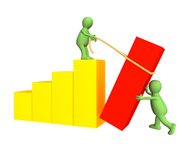 User Driven Services are redefining how we interact, how we manage our businesses, and how we engage in both public and personal conversations. Businesses and organizations that want to thrive in this new reality would do well to help co-create a new mutually beneficial marketplace for products, services, and ideas. Individuals, participating in this rising tide of personal power, have an opportunity to coordinate with each other and with service providers to craft a future that meets all of our needs, as individuals, entrepreneurs and business people.
Terminology
A few key terms:
System: a group of independent but interrelated elements engineered to operate as a unified whole.
(The systems to which we refer are not natural or conceptual systems, but rather, operating mechanisms designed and implemented to perform intended functions.)

User: any individual interacting with a system.
Service: a value generating experience available to users through interactions with a system; also the system providing such experiences.
User Driven Services: services that maximize value creation by maximizing user control and authority.
Characteristics
User Driven Services have the following characteristics:
Impulse from the User
We will explore each of these characteristics in a series of articles over the next few weeks.
This material is based upon work supported by the National Science Foundation under Award Number II+-08488990. Any opinions, findings, and conclusions or recommendations expressed in this publication are those of the author and do not necessarily reflect teh views of the National Science Foundation.