2. Control
Users control User Driven Services.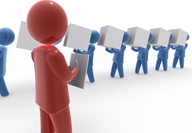 Once we start a service, we'd appreciate it continuing to respond to our directives, both during interactions and afterwards. User Driven Services give users direct control over both the flow of user experience and the use and propagation of all data associated with the user.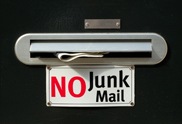 Users control the means and timing of any outbound or distracting communications such as email, telephone calls, and postal mail. Users should be able to opt-in to messaging as desired without requiring any particular intrusion, except as required by law or in otherwise exceptional situations where established, approved means failed to reach the user for vital notifications. Pop-up and pop-under windows should not intrude on users' web experiences. Junk mail should not arrive unsolicited, either electronically or through the post.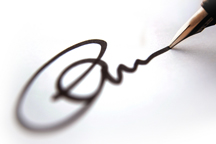 Service providers should verifiably commit to respecting user directives regarding the use and transmittal of user data. The essential terms of that commitment should be presented and understood by all users in clear, concrete, and obvious communications. Users should be able to moderate the scope of data acquired, the tenure of its lifetime with the service provider, the timing and nature of release of that data to third parties, the terms under which such data is released, and most importantly, to whom it is released. Service providers may not be able to provide all potential services if users restrict access to certain data, but that option—fewer or lower quality services based on limited data—should be available to users.
Examples
Software applications can be turned off or uninstalled. Email list services allow users to opt-in, opt-out, hide their subscription, and receive messages immediately or via digest mode. Online communities and chat services allow users to manage their presentation in online worlds: their display name, their avatar, and their presence online. Social networks allow users to accept, cancel, request, and block links with other users. Mashup and widget enabled services allow users to enable or disable functionality at will. Users are queried before divulging profile information to others on Facebook, MySpace, and LinkedIn.
Questions
Can users direct the means, frequency, and categories of communications directed to them by the service?

Is the user given clear and unambiguous control over how their data is collected, used, and propagated?

Can users select the regime under which data is, and is not, shared with third parties?

Does the service provider use standard, human/machine/legal readable means for documenting user control of their data and their experience?
This article is part of a series. It is the second of ten characteristics of User Driven Services:
Impulse from the User
Control
This material is based upon work supported by the National Science Foundation under Award Number IIP-08488990. Any opinions, findings, and conclusions or recommendations expressed in this publication are those of the author and do not necessarily reflect teh views of the National Science Foundation.